Why the Fiat 500 Electric is a great reason to switch to zero-emission driving
Fiat has ditched petrol and diesel for the new Fiat 500 with only electric options on offer. It's a persuasive package, according to GSG's Megan Clarke
---
The latest car to join the Reflex Renewable Drive Programme is an icon of the motoring world.
The Fiat 500 can trace its roots back to 1957, but with a new electric version, the Italian brand has set its sights firmly on a zero-emission future for the fun-filled hatchback.
It is part of a radical reshaping of Fiat that will see it become a full BEV brand as early as 2025, depending on how customers respond to its rapid transition over the next few years.
Every nameplate will have a BEV option by 2024, including its sporting brand Abarth going electric-only, while a full line-up of electric LCVs will be launched by the end of next year.
The key will be customer demand for electric options, but the 500 has already proved the popularity of an 'icon with a cause', as it has sold more than 30,000 units in Europe, becoming the biggest selling EV in Italy and the most popular zero-emission city car in 10 countries.
The electric 500 is also winning fans on the Reflex Renewable Drive road test programme, including Megan Clarke, a member of the Customer Service Team at GSG.
She comes from a Fiat family, with her current car being a Fiat Punto and her mother driving a Fiat 500.
Megan said:
"If I was choosing between a petrol and electric Fiat 500, I would choose the EV.

It is smoother, better to drive and has more room. There will be lots of charge points in the next few years, so recharging isn't a worry and the range you achieve depends on how you drive, just like a petrol or diesel car. Being electric, it is great around town and accelerates quickly from low speeds."
Megan easily adapted to recharging instead of refuelling, including a few hours plugged in at home (which initially tripped the fuse box in the house, but she succeeded at the second try) before a morning drive to work, where it was recharged again.
Using a fast charger, you can cover a full day's commuting from a five-minute minute charge, which provides 30 miles additional range.
Megan added:
"The day the car arrived it had 78% charge and at home it took three hours to reach 100%. Obviously, a fast charge would be quicker. The drive to the office from my house is around 38 miles, and takes around 50 minutes, which used 44% charge."
The Fiat 500e is offered with a 24kWh battery, which offers a predicted range of around 115 miles, or a larger 42kWh battery that is good for nearly 200 miles between charges.
Although the electric drivetrain is completely new and the front-end looks very modern, the outline of the city car remains true to the 500's heritage; as Fiat says, it is 'always unique, instantly recognisable'.
There are nice touches that blend traditional and modern, such as the front panel side arrows that mimic the style of the 1957 model.
The interior feels much less cluttered than the old petrol or diesel variants, with a row of buttons on the central console providing gear selection and most functions accessed through a central screen.
Megan said:
"It feels familiar, yet different and there is much more space in the front than the 'old' 500."
A notable feature is the ambient noise, designed to alert pedestrians to the car's presence, which has a unique Italian theme.
The Fiat 500e has some strong competition, with alternatives including the Mini Electric and Honda e vying for the attention of buyers, but with such a clever combination of old and new in a zero-emission package, it is likely to win a new generation of loyal fans for whom Fiat is a favourite in the city and beyond.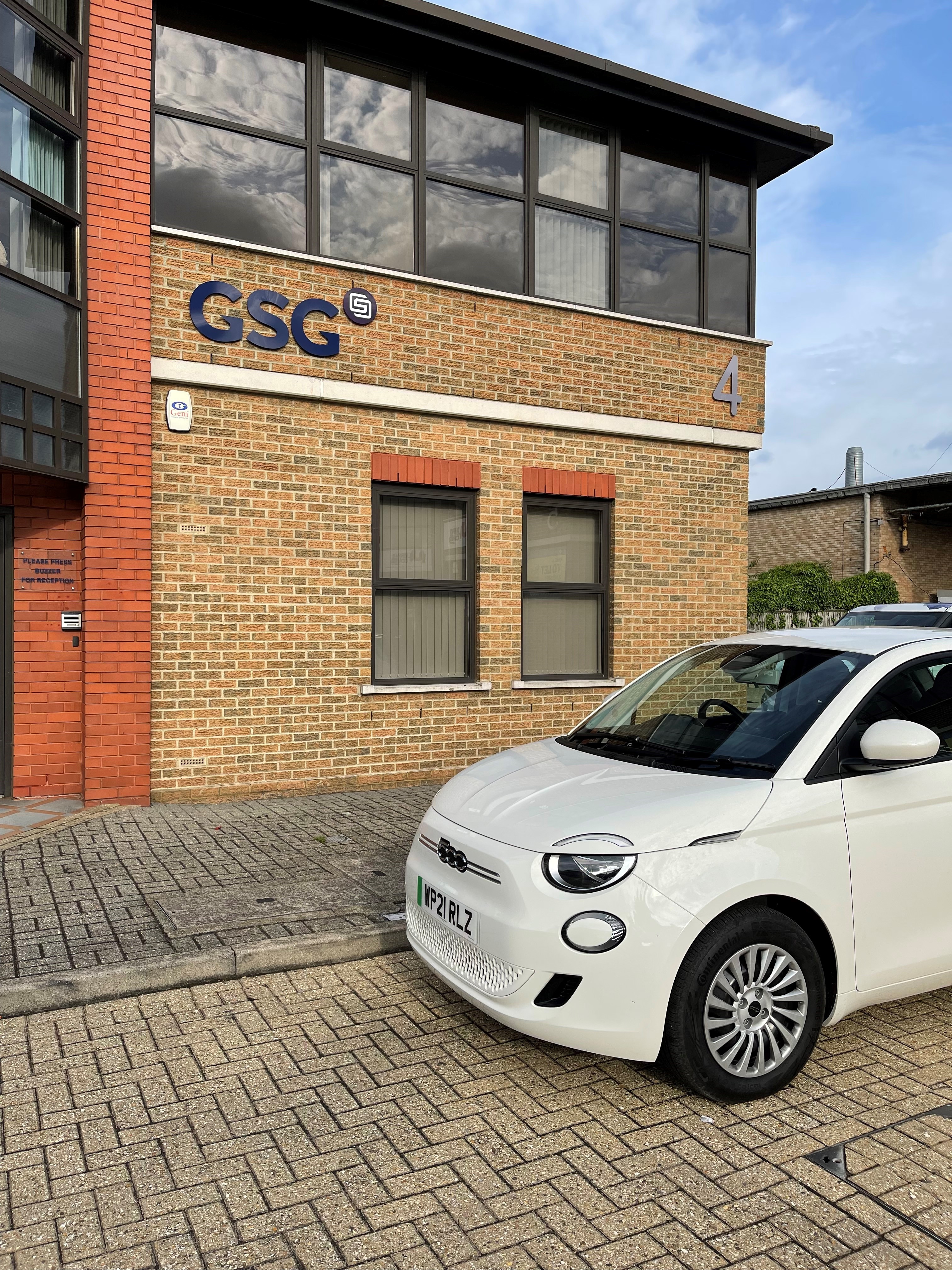 Share to:
Find out more
Find out how Reflex Vehicle Hire can help your company.
Call 0330 460 9913 or visit our contact us page.