How the Kia EV6 turns heads and changes minds about electric vehicles
After three days with one of the best electric vehicles on the market, Nuphalt's Richard Wakeman is convinced that diesel is for dinosaurs and the time has come to switch to electric motoring
---
The latest car to join the Reflex Renewable Drive programme, the electric vehicle test drive service for fleets, has the power to convert drivers to the benefits of emission-free motoring in just a few miles.
The Kia EV6 can transform even the most committed petrol head from ambivalence to advocacy as they experience the powerful combination of great design and the cutting-edge capability of one of the best electric vehicles on the market today.
For Richard Wakeman, SHEQ Manager for thermal road repair specialist Nuphalt, a three-day test drive was enough to convince him his next car will come with a plug.
"I am a complete convert," he says. "I was ambivalent before, but the Kia has really convinced me. I think the Kia would be for me, even compared to a Tesla.
"I currently drive a diesel, and now driving it is like going back to being Fred Flintstone with your feet sticking out of the bottom of the car. It is just chalk and cheese."
Praise has been heaped on the EV6 since its launch, with some motoring pundits likening the quality of its packaging and performance to Apple's iPhone and a watershed moment for the brand.
It needs to be good, with tough competition from an ever-growing list of competitors, such as the Audi Q4 e-tron, BMW iX3, Ford Mustang Mach-E, Mercedes EQA, Volkswagen ID.4, and Volvo C40 Recharge.
Buyers could also consider the eye-catching Hyundai IONIQ 5, which shares the same platform as the Kia.
The Kia EV6 wins over drivers before they even sit behind the wheel, with a purposeful front end and futuristic rear featuring a full-width light bar, making the car look honed and sporty, despite its SUV-like proportions.
Jump behind the wheel and the futuristic feel continues, with screens sweeping across the dashboard in front of the driver. Even the steering wheel has a hint of sci-fi to it.
But despite the digital dash, the EV6 is analogue where it matters.
"There is a good mix between screens and buttons on the dashboard, so it is really intuitive to find what you need," Richard says. "You don't need to look for anything and there is also the benefit of voice activation and an app for controlling the settings.
"The screens may look complex, but once you have set the functions to your liking, you probably don't need to change them again."
When it comes to driving, it is simply a matter of turning the gear selector on the central console and setting off.
During several hundred miles with the Kia, Richard experienced the benefits of its 300-plus mile range and quick charging, adding 100 miles during a stop of less than half an hour. The EV6 is capable of charging at some of the highest speeds available. Using a
350kW charging station, the battery would 'fill' from 10-80% in 18 minutes.
Richard says:
"My diesel can cover up to 800 miles on a single tank, but you would rarely need to cover such distances. If you did, it would be risky to complete without a break, so in a way the shorter range of EVs is better.
"With most charging stations, in the time it takes to have a coffee and a comfort break, the battery will have added enough charge for you to complete your journey."
On the road, the Kia offers the simplicity of one-pedal driving combined with the handling of a sports car, thanks to its low centre of gravity.
There is also plenty of room in the cabin for passengers, while the spacious boot is one of the best on the market for luggage space.
With his focus on the environment and safety, Richard is keen to ensure more drivers at Nuphalt have access to electric vehicles. The company's managing director is leading the charge with a Tesla Model 3.
"I am keen that drivers can make the switch as easily as possible,"
Richard says.
This includes investigating salary sacrifice as a way for all employees to access plug-in vehicles in a cost-effective way, not just those in company cars.
This is part of a green drive at Nuphalt, which includes the fitting of solar panels on its new factory roof to support EV charging capability on site. The green focus also reflects the expectations of customers, including local authorities, who increasingly require suppliers to prove their environmental credentials when submitting bids and tenders.
Richard is also considering training requirements for new EV drivers, so they can get the most out of their cars, from driving to charging.
He adds:
"Having access to the Kia through Reflex Renewable Drive has been really valuable and it has given me a chance to get much more in-depth experience of an electric vehicle than I have had before.
"It has been truly eye-opening and an electric vehicle will be top of my list when it comes to me changing my car in future."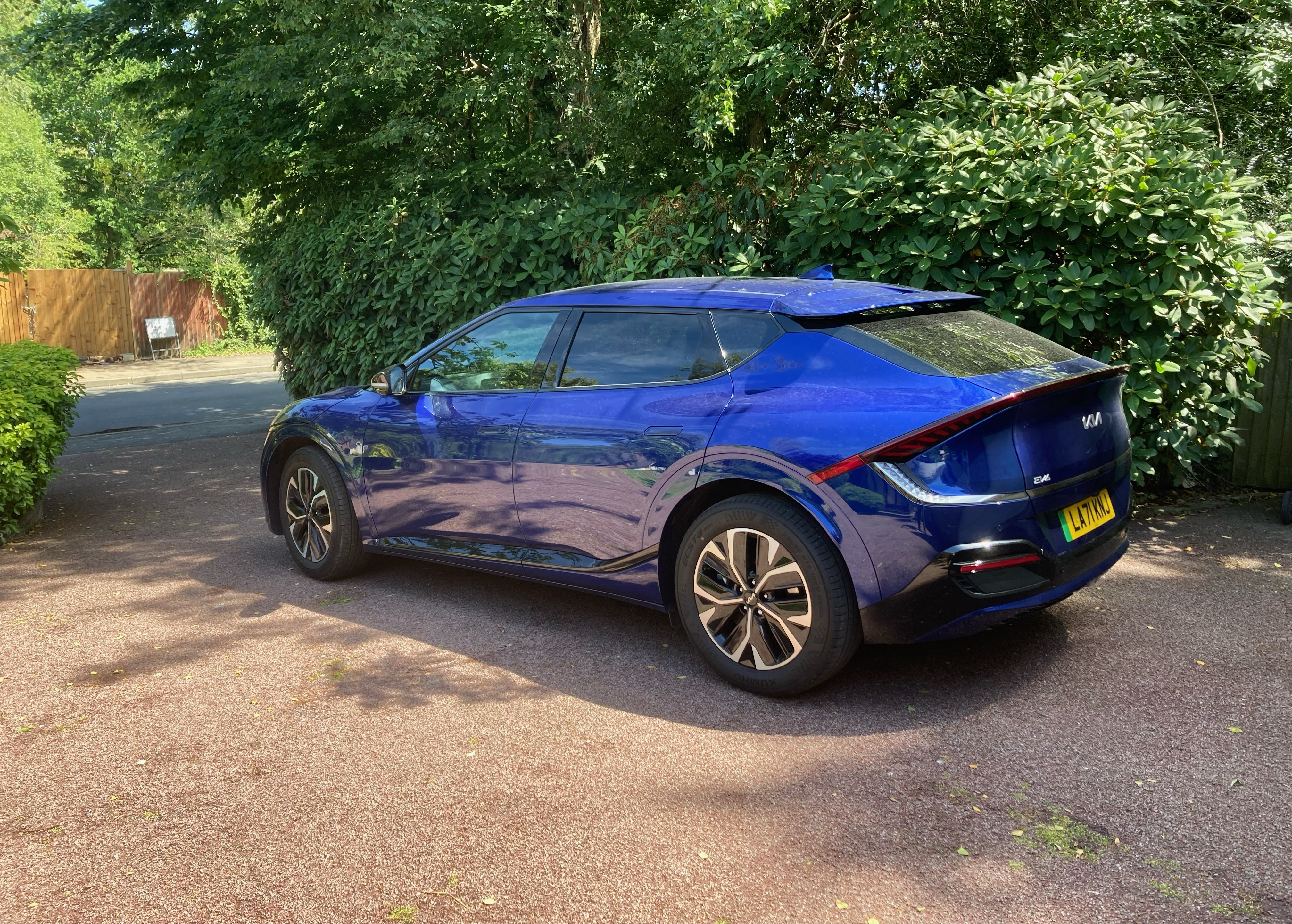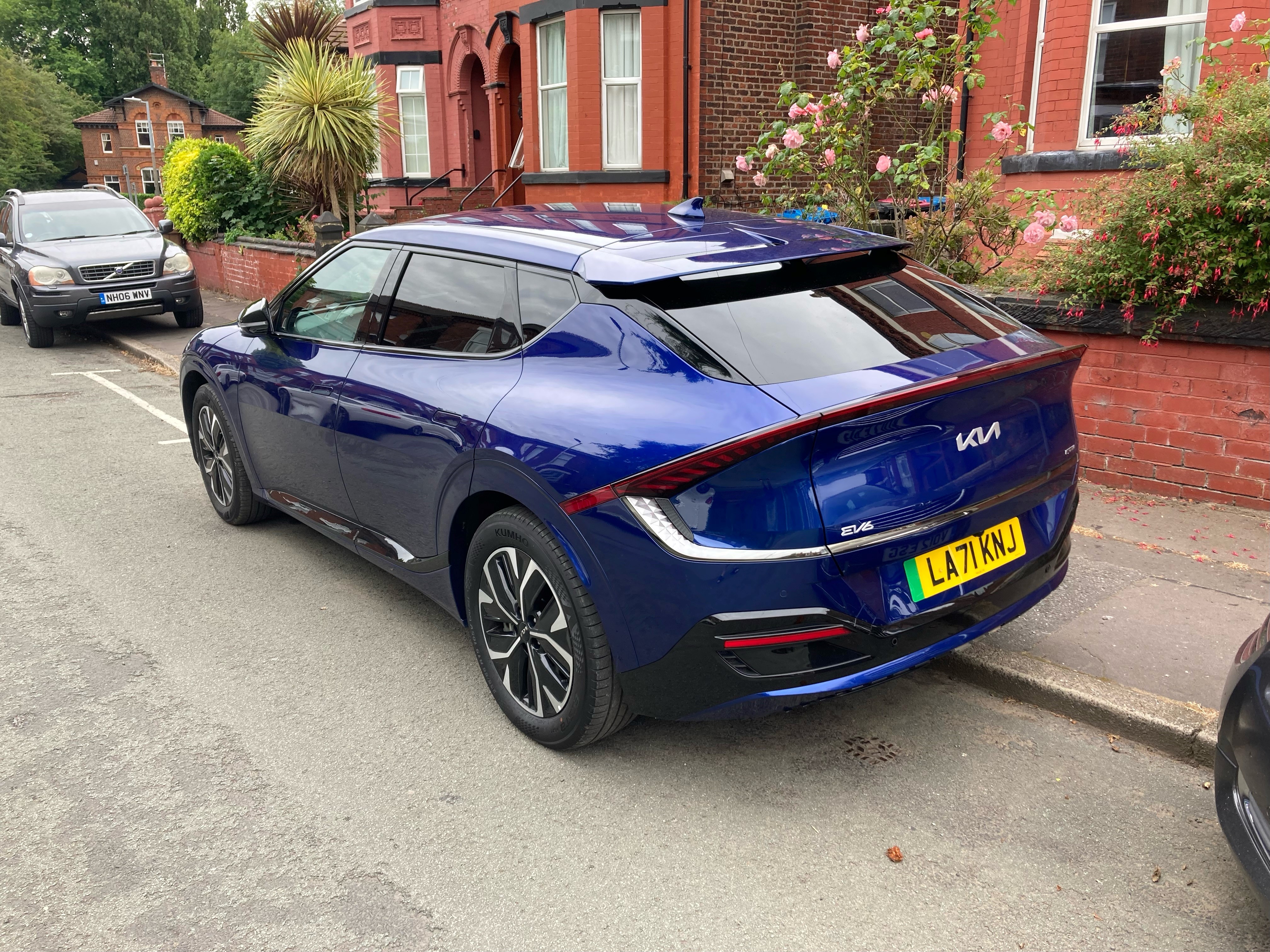 If you would like to take part in the Reflex Renewable Drive programme, contact one of our expert team members. For details on the wealth of vehicles available on flexible terms from Reflex Vehicle Hire, visit our Vehicle Selection page.
CUSTOMER FACT FILE
Company: Nu-phalt Contracting Ltd
Road tester: Richard Wakeman
Job Title: SHEQ Manager
Model tested: Kia EV6
Find out more
Find out how Reflex Vehicle Hire can help your company.
Call 0330 460 9913 or visit our contact us page.