DS 7 Crossback offers attractive alternative to premium rivals
The DS 7 Crossback must offer an exceptionally good package to tempt drivers away from their traditional premium transport choices. We put the plug-in hybrid e-Tense variant to the test
---
PSA Group, owner of Peugeot and Citroen, has returned to its historic roots by carving out its DS brand as a stand-alone premium offering in a bid to convert customers.
DS has a history of success. The iconic DS 19 broke records when it was unveiled in the 1950s, taking 80,000 deposits following its Paris Motor Show debut, a record that stood until 2016, when the Tesla Model 3 secured 180,000 orders on the day it went on sale.
And so to the DS 7 Crossback, which in top-of-the-range plug-in hybrid specification will cost just shy of £60,000.
You can pick up a DS 7 Crossback lower down the range for around £30,000, but in this case the price tag matches the e-Tense's specification level – Ultra Prestige.
As with many modern cars, pistons no longer add pounds to the price, so you only get four, with the 1.6-litre turbocharged engine delivering 180 horsepower through the front wheels.
In addition, there is a silent partner in this model; a 110-horsepower electric motor that gives the DS 7 Crossback four-wheel drive and Porsche-like performance, with 0-62mph dispatched in under six seconds.
You can switch between driving modes, and with more sedate motoring, you can cruise in zero-emission comfort for up to 45 miles if you conserve energy from the 13.2kWh battery. This drops average emissions to just over 30g/km as the engine sips less than a gallon of petrol every 100 miles.
The DS 7 Crossback e-Tense sets off in EV mode and can reach 84mph without the engine stepping in, but as the DS 7 is an SUV, it rewards gentle motoring, allowing onlookers to admire the sophisticated design and lighting, while you are cosseted by luxury inside.
The eight-speed gearbox makes for smooth progress, enhanced by intelligent camera-controlled suspension, which monitors the road ahead to soak up imperfections, while front and rear laminated glass provides great soundproofing for a quiet ride.
DS has lavished attention on the interior, where the driver and passengers benefit most, with every creature comfort on offer as standard, including quilted leather upholstery, heated and cooled seats, and all the technology you could need.
There is also the obligatory inclusion of Apple CarPlay or Android Auto, although the intrusion of their garish icons, when you can get them to connect, feels like a compromise in such a sophisticated cabin, where an analogue clock sits in pride of place at the top of the dashboard.
Having said that, it can be easy to become lost in the unfamiliar layers of the DS operating system as you move between different functions, although that will become more familiar over time.
For further personalisation options, DS also offers a range of curated interior designs, with iconic names such as Bastille, Rivoli, and Opera, which are well worth reviewing.
Practicality is not forgotten and there is plenty of space to relax in and lots of room for luggage, with more than 1,700 litres on offer with the seats down.
Overall, the DS 7 does a great job of persuading buyers to admit a French brand into the echelons of premium motoring, and if the green premium for the plug-in hybrid proves too much, then flexible hire provides the perfect solution, offering access to luxury performance without the upfront cost.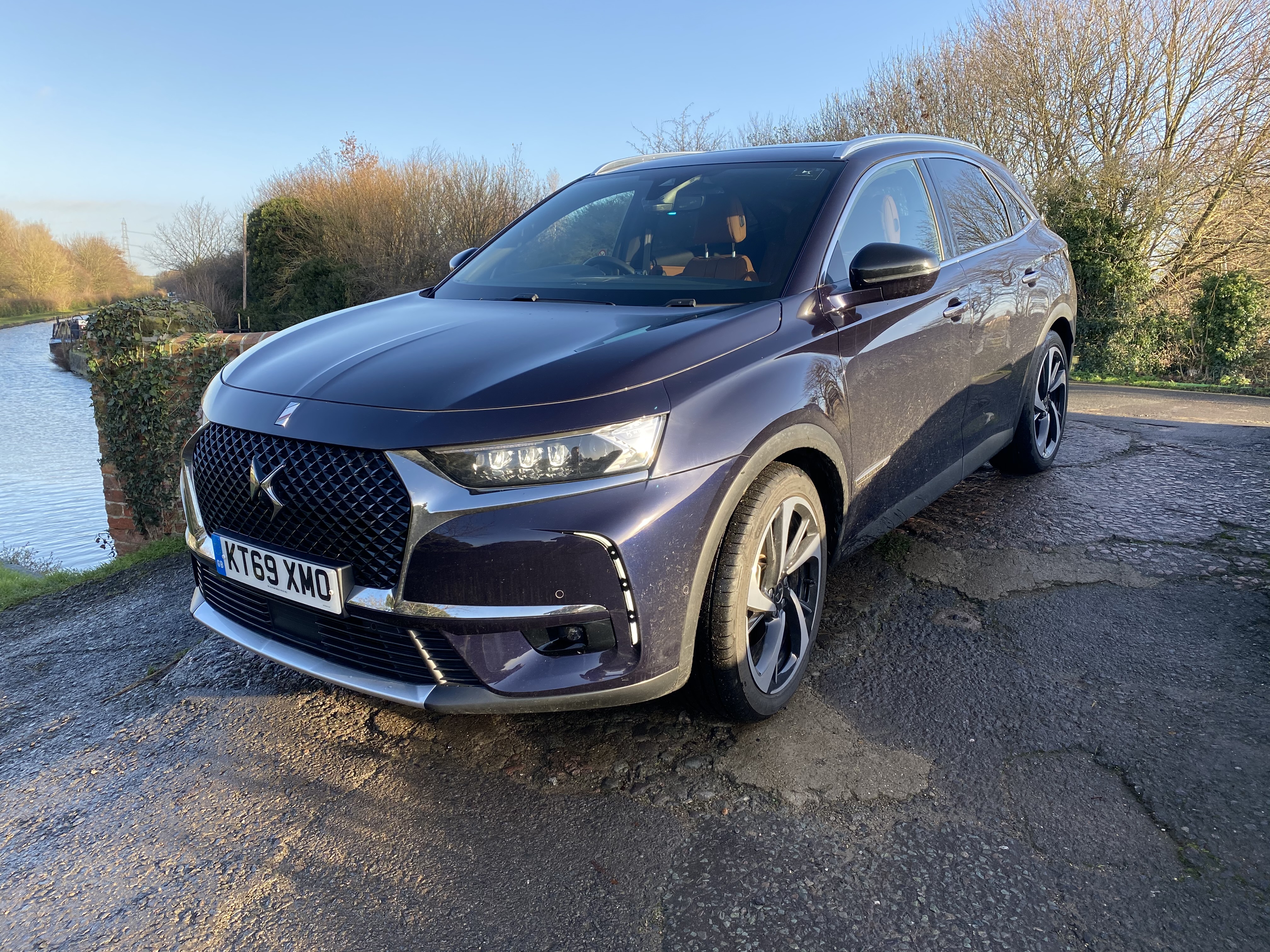 Road tester comments - Eric Duguid, Fleet Purchasing Administrator
When I first got into the car the battery was empty, so I ended up taking the first few miles on petrol only. It is thirsty at low speed, but not too bad on the motorway – as you would probably expect the engine/motor configuration to be in a hybrid.
Once fully charged the full electric mode allowed for 21 miles of very comfortable and effective driving. I went a long way on the battery alone (with charges between journeys) and the car was brilliant. The short electric-only range means you almost certainly would need a home charging facility, as it needs to be plugged in after most journeys.
You can drive in Hybrid mode to balance the petrol and electric, but I didn't use this for long enough to see the full affect. Having used each power option individually, I would image it would make for an efficient, balanced and pleasurable driving experience. Drive modes, including 4x4, Sport, Hybrid, and Electric make it a dynamic drive and capable of so many different roads and situations.
The eTense model that we supplied by Citroen is very luxurious inside and out and a true pleasure to drive. Many people that I spoke to drew comparisons in style, shape and size to a Porsche Macan, whether the DS badge will ever carry the same prestige, I am not so sure.
Technology
I found that with the multi-function screen in the centre console, moving from one section to another was made easy by the touch sensitive bar below the screen. Something that is a feature seen across many of the brands under the VW group umbrella. However, it was quite easy to become lost in each section as the layout was not all that straightforward and I could not connect to Apple Carplay or Android Auto wirelessly as you would perhaps expect to in this level of car.
I did get a little lost whilst taking the car on a night-time drive though the country roads and the sat-nav being so easy to use was a huge help.
One thing that I did not manage to figure out was the fuel cap. It was not easy to open at all and the only way we seemed to get this to open was digging our fingers behind the cap and pulling it open. Surely a string system or button the cockpit would be feasible.
For details on the wealth of vehicles available on flexible terms from Reflex Vehicle Hire, review our Vehicle Selection page or contact one of our expert team members.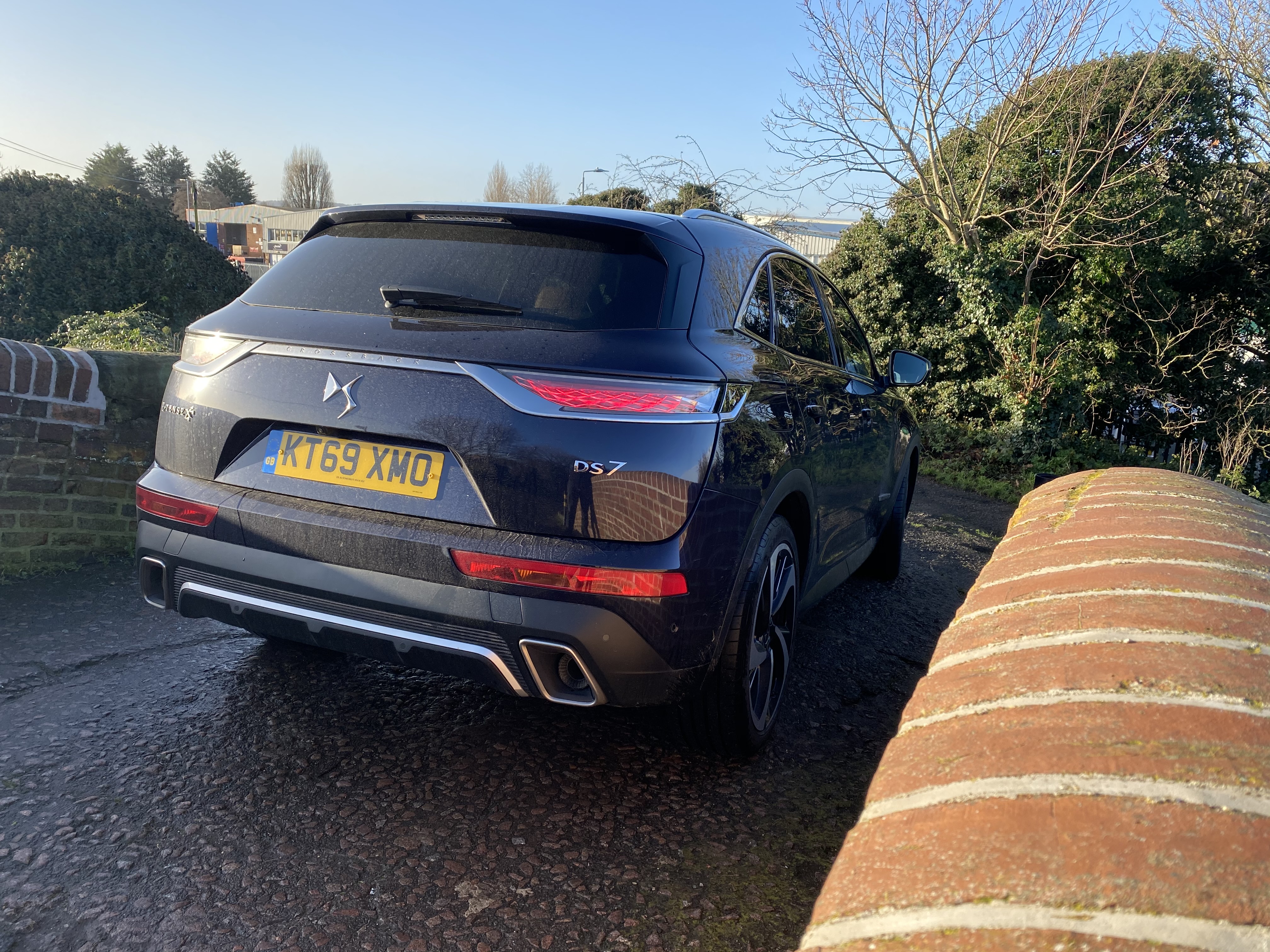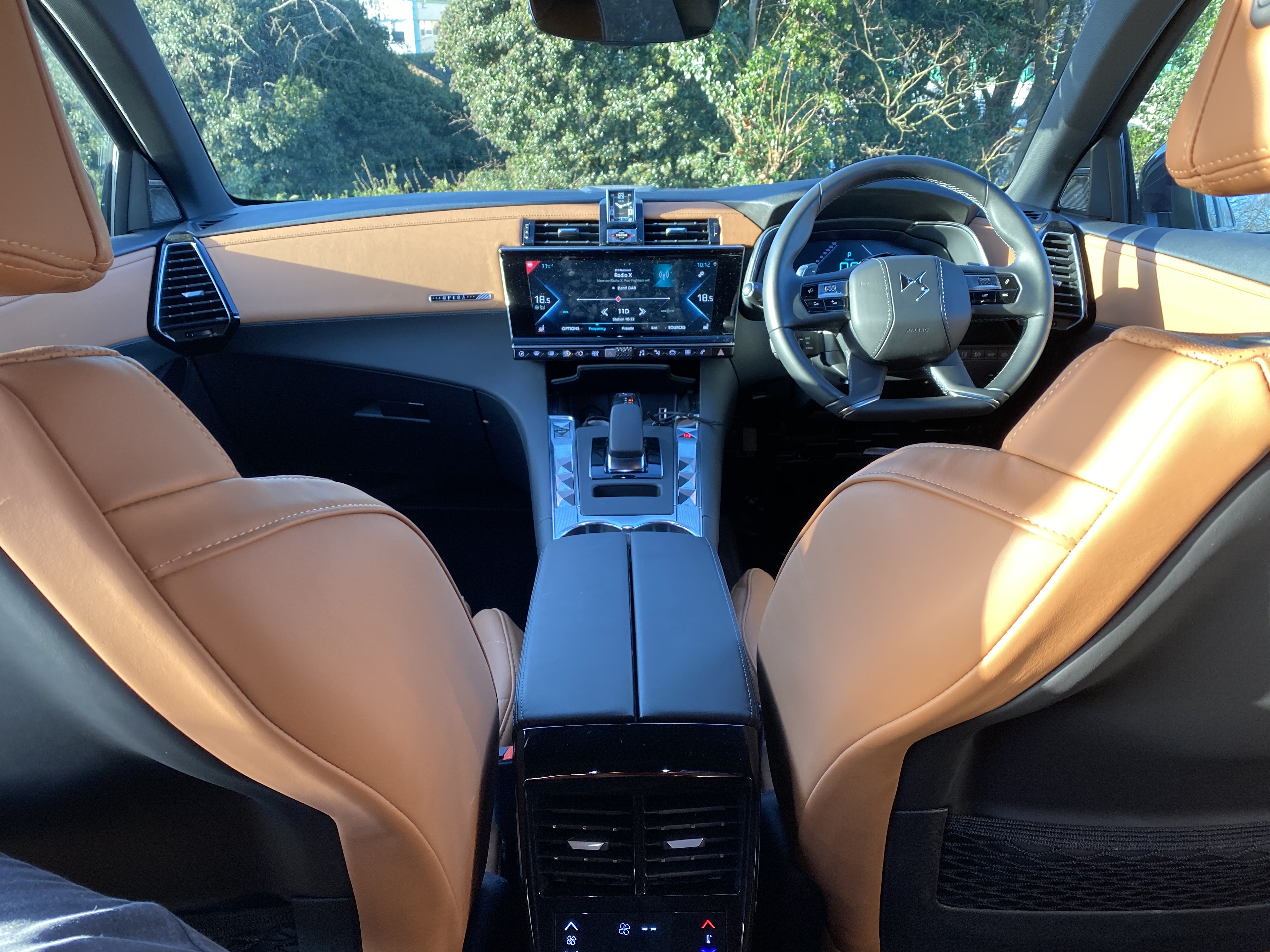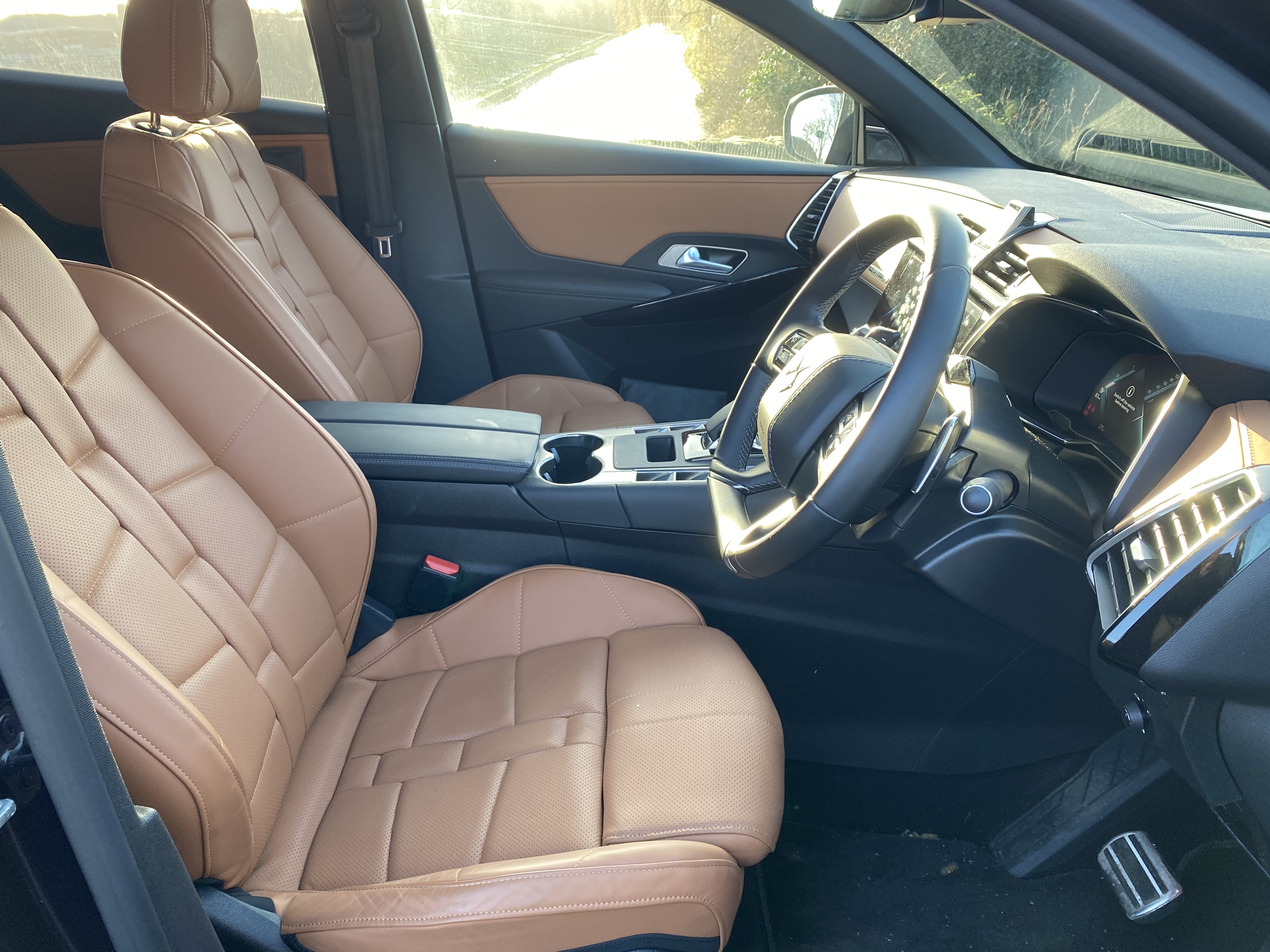 Share to:
ROAD TESTER PROFILE
Name: Eric Duguid
Role: Fleet Purchasing
Likes: Open roads
Dislikes: Unrealistic Fuel/Charge ranges
Find out more
Find out how Reflex Vehicle Hire can help your company.
Call 0330 460 9913 or visit our contact us page.