FlexiNews
Issue 2 2023
---
Featuring Gift a Tree and the Hireway Vehicle Rental Acquisition, Testing the European Charging Network and what we've been up to in the office.
Download the full issue here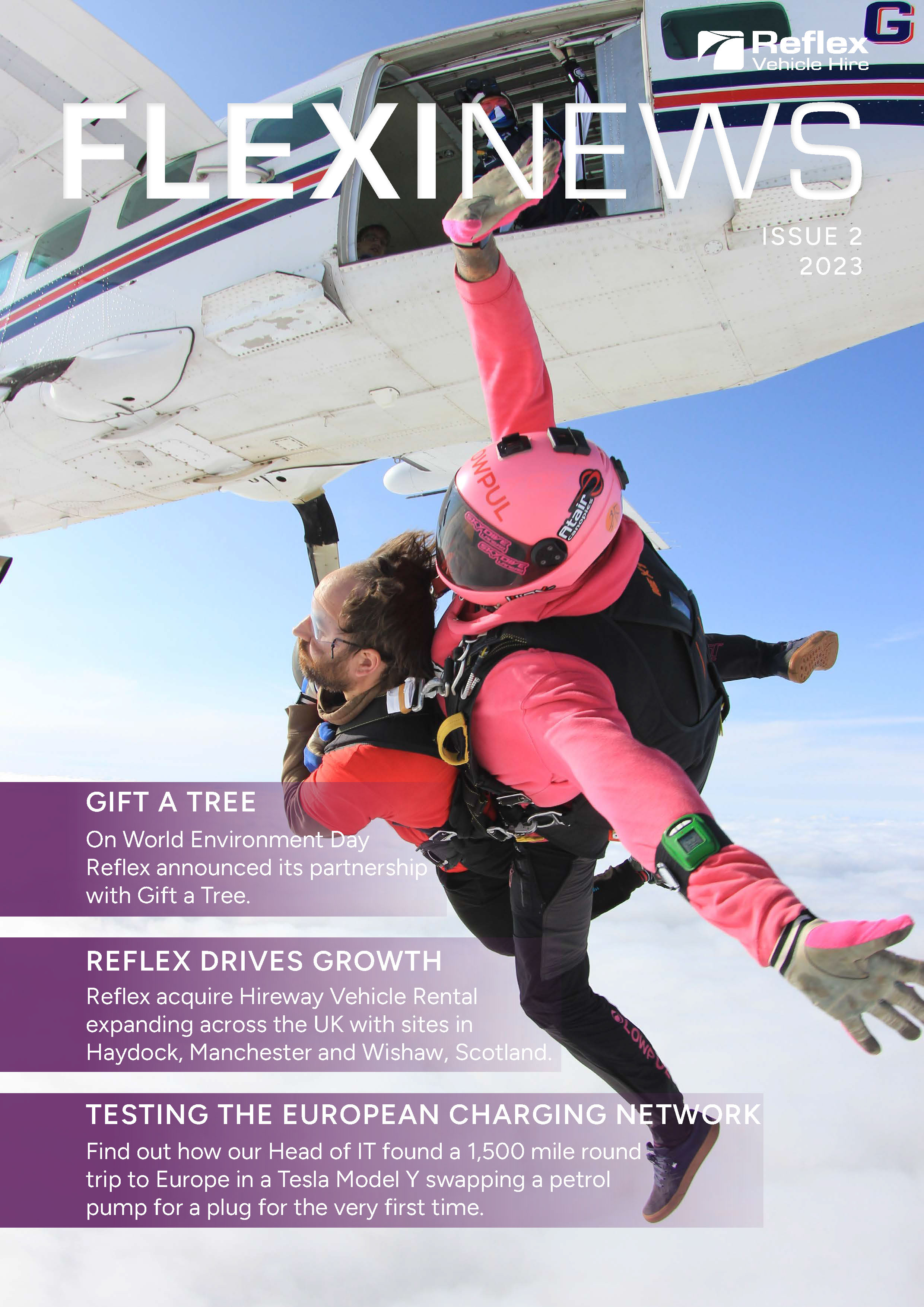 Share to:
Find out more
Find out how Reflex Vehicle Hire can help your company.
Call 0330 460 9913 or visit our contact us page.