Creating the cleanest commute with the Ford Kuga PHEV
The daily commute is one of the biggest polluters in Britain, but the latest plug-in hybrid electric vehicles enable drivers to reduce emissions while cutting their fuel costs. We put the latest Ford Kuga PHEV to work to see how it performed
---
The Kuga is deservedly one of Ford's best-selling models that brings great driving dynamics to the SUV sector.
The latest model brings a fresher, more car-like design that breaks ranks with other SUVs that continue the well-worn path of trying to look rugged and off-road ready.
The addition of a plug-in hybrid variant to the Kuga also adds new levels of economy and comfort to provide a perfect platform for the urban commute.
The hybrid powertrain uses a 2.5-litre petrol engine combined with an electric motor and 14.4kWh battery, giving a claimed 35 miles of pure electric motoring, which is more than enough for the average commute in the UK.
The combined economy of this 225hp package is a claimed 202mpg, but mixed driving typically achieves between 60-80mpg. Mainly urban use could reach the quoted figures as the petrol engine would rarely be used, but long journeys could see single-trip economy dip to 40mpg.
CO2 emissions are low, at just 32g/km, and company car tax is 10%, which is a powerful incentive for drivers who otherwise would pay over 30% tax for petrol and diesel equivalents.
Under electric power, silent driving is the order of the day, but when the four-cylinder petrol engine kicks in, the CVT gearbox takes some getting used to. When accelerating, the engine quickly spins to high revs, then the car's speed catches up, giving a 'rubber band effect'. However, it becomes second nature once you learn how it works.
Keeping the battery full is relatively quick, taking around three hours using a wall box.
A key trait of the Kuga is its good on-road handling, which continues in the latest model, while the interior is stylish, comfortable and well-equipped in the ST-Line trim variant we tested, with a good chunky steering wheel and easy to use controls.
Overall, it's familiar Ford with an extra helping of efficiency and innovation thrown in, along with a better view of the road compared to the Focus.
Aaron Cawrey, Vehicle Purchasing Manager at Reflex Vehicle Hire, said:
"I would definitely recommend the Ford Kuga PHEV as an alternative to traditional diesel SUVs in terms of both fuel economy and benefit-in-kind tax. When adding an electric drive system to a vehicle, normally boot space can be compromised to allow for the batteries, but this isn't the case with the Kuga."
To see the full range of vehicles on offer from Reflex Vehicle Hire, visit our Vehicle Hire section.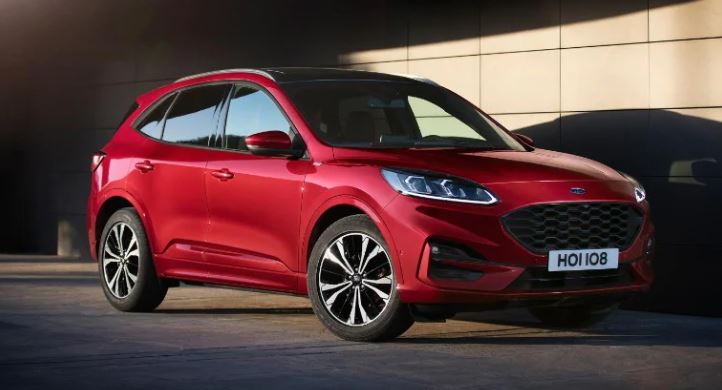 Share to:
Find out more
Find out how Reflex Vehicle Hire can help your company.
Call 0330 460 9913 or visit our contact us page.