How the Mercedes-Benz EQC helps smooth the road to an electric future
Paul Vaughan, Operations Director of Nu-phalt, discovers that the Mercedes-Benz EQC electric SUV offers a different driving experience in a familiar, quality package
---
Nu-phalt Contracting specialises in making sure the road ahead is smooth for drivers with its Conventional, Jetpatcher and Thermal road repair technologies.
In delivering the antidote to potholes for millions of road-users each year, it also wants to avoid any bumps in the road during the transition to electrified motoring over the next decade.
The first step towards change is experiencing electric motoring and Paul Vaughan, Operations Director of Nu-phalt, had his first time in an EV courtesy of the Reflex Electric Drive programme, which is helping more fleet operators to try zero-emission motoring.
"I have literally never sat in an electric vehicle before, so it was a great chance to see what they have to offer and understand what it is like to drive them,"
he says.
As first electric vehicle experiences go, they do not get much better than the Mercedes-Benz EQC, a premium zero-emission SUV.
It will look familiar to anyone used to Mercedes-Benz SUVs, but with a more fluid, elegant exterior, particularly at the front end.
Inside, the cabin wraps around the driver, with lots of glass and screens, supplemented by buttons for key controls, all bathed in gentle blue accents from mood lighting.
A single piece screen encompasses the dashboard and infotainment, with touchscreen technology supported by a large trackpad beside the driver.
The doors also house a wealth of buttons for adjusting the seat to achieve the perfect driving position, behind a wheel dominated by the gleaming three-pointed star.
"It is different, yet familiar at the same time, and once on the road, it is easy to get used to the lack of an engine,"
adds Paul.
"Although the concept is quite alien, it just drove. Within a couple of days, you would not think about it,"
he says.
"The handling is incredible and it is also really nice not having the vibrations of a diesel engine."
The EQC is packed with sound insulation that minimises wind and tyre noise for a supremely comfortable and smooth ride.
It is practical too, providing lots of space and storage front and rear, although the boot is smaller than the growing number of rivals in this sector, including the Jaguar I-Pace and Audi e-tron.
The EQC offers an official range of around 255 miles between full charges, but it will be much less if you make full use of its 0-62mph time of five seconds.
It takes around 75 minutes to go from nearly empty to an 80% charge on a 50kWh public fast charger. A similar charge on a home wallbox with 7kWh would be nearly 13 hours, effectively overnight.
Nu-phalt's electrification strategy is driven by two key factors. Firstly, it is a company built on innovation; embracing change is part of the model of the business, including reducing its carbon footprint.
Secondly, a growing number of customers are asking for the environmental credentials of suppliers when awarding contracts, particularly local authorities that manage much of the country's road infrastructure.
"There is an industry drive towards introducing electric vehicles into the fleets of Highway companies. We are even starting to see evidence of this in tender quality bids, so it all works together."
he says.
"I think the natural route is to start with small vehicles first, such as cars, then scale upwards. The industry has electrified solutions for cars, but it is not there yet for lorries and tippers."
In managing the change, Reflex Vehicle Hire will be a key support to the fleet of 10 cars and 40 vans, which are currently all diesel, as we have been supplying Nu-phalt for five years, after it encountered issues with a previous supplier.
Paul added:
"I was hearing good things about Reflex and friends in the industry were using them. Since they have been supplying us, they have been impressive."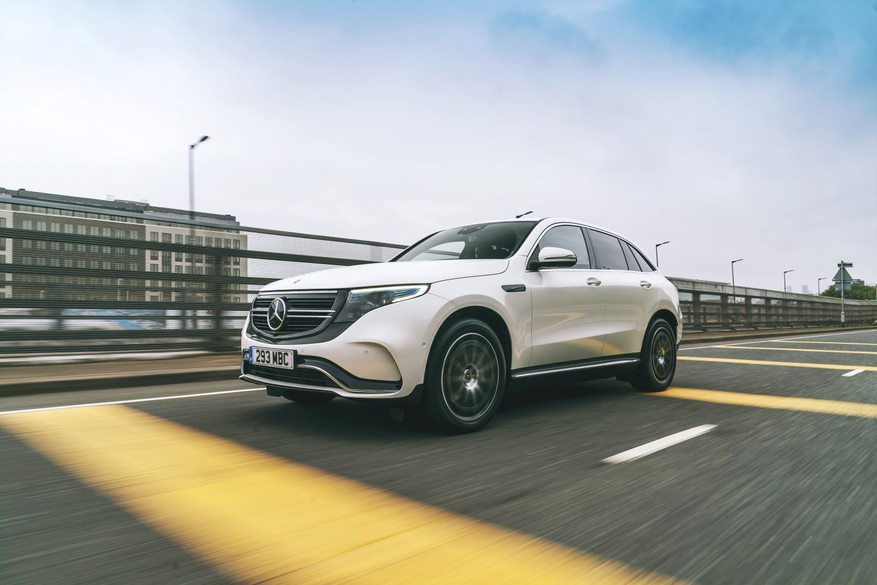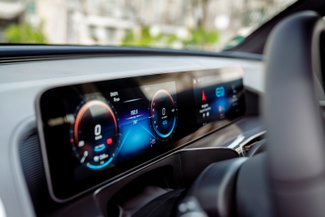 For details of the Reflex Electric Drive programme, contact our team of experts or review our Guide to Electric Vehicles.
Share to:
CUSTOMER FACT FILE
Company: Nu-phalt Contracting Ltd
Road tester: Paul Vaughan
Job Title: Operations Director
Model tested: Mercedes-Benz EQC
Find out more
Find out how Reflex Vehicle Hire can help your company.
Call 0330 460 9913 or visit our contact us page.