Audi e-tron Sportback S Line 55 Quattro on test
From the outside, the Audi e-tron looks like many other large SUVs on the road today, but under the skin is a vision of the future of motoring. Reflex Vehicle Hire business development manager Charlie Atkins sees what is on offer for fleets
---
FACT FILE
Brand: Audi
Model: e-tron Sportback S Line 55 Quattro
Fuel: Electric (95kWh battery)
0-62 (secs): 5.7
Range (miles): 241
Overview
The Audi e-tron is the brand's first electric mass production car and, since its launch in 2019, the range has been enhanced and expanded, including the introduction of a new Sportback version. Now there are new upgrades for 2021, offering faster home charging and technology updates, including intelligent Matrix beam headlights that automatically adjust to road conditions.
Interior
The inside of the e-tron is very spacious, with plenty of accommodation for five. There is a fresh, modern look, and most car functions are managed through three screens - two high-definition, touch screen colour displays in the centre console and Audi's fully digital Audi Virtual Cockpit, which provides digital instruments where you can choose the information you want presented. However, I could not get used to the digital wing mirrors (see technology).
Practicality
The boot is very spacious, offering 615 litres with the seats up and well over double that with them folded. In the cabin there is plenty of storage for everything you need. The touchscreens are easy to use, but there are physical shortcut buttons available for commonly used features, which is useful. At nearly five metres long and over two metres wide, it takes up a lot of room on the road but will feel familiar to drivers who have driven other large SUVs. Although we did not need to recharge, there is now faster AC charging at home with a boost from 11kW to 22kW. This cuts the time needed to fully charge the battery from 11 hours to five, if your power grid is upgraded. At public charging points, where fast charging is available, you can fill the battery from empty to around 80% in 30 minutes, allowing for short 'pit stop' recharges during the day or on longer journeys.
Driving
The car is extremely smooth to drive, whether on the motorway or in the city. There is plenty of power available, as the motor provides the equivalent of 408PS. You must be careful when accelerating to remain within the speed limit, as it reaches 60mph in under six seconds. Cornering felt secure, although there is some body roll. This was my first time driving an electric car, but it was easy to get used to. My main concern was range, but with lockdown I am not travelling as much as I would normally. The 95kWh battery provides a predicted range of 241 miles when fully charged. The e-tron arrived with 180 miles available and had dropped to 60 when it was collected, so the predicted range seems accurate if you are careful, as you can see the range drop rapidly during heavy acceleration.
Technology
Everything was quite simple to use and the menu system on the touchscreens was easy to navigate. There is also voice control through 'Hey Audi'. Our model came with digital wing mirrors, which replace the mirrors with cameras, linked to screens inside each of the front doors. I did not like this option and found it very distracting, particularly because the cameras would fog over and make it difficult to see. On the motorway, it was a particular problem, as I could not see vehicles in the left-hand lane clearly when changing lanes.
Summary
The Audi e-tron offers a great combination of grace, space and pace in a zero-emission package. There were no drawbacks to driving electric, although I am doing less mileage than normal during lockdown. The height of the SUV package is perfect for young families, where there is a lot of lifting children and car seats in and out of the car, so you are not bending over all the time. If I could improve anything, it would be the digital wing mirrors. If I were specifying this car, I would opt for the standard ones that are tried and tested.
Reflex Rating: 9/10
For details on the wealth of vehicles available on flexible terms from Reflex Vehicle Hire, review our Vehicle Selection page or contact one of our expert team members.
Share to:
ROAD TESTER PROFILE
Name: Charlie Atkins
Role: Business Development Manager
Likes: Road trips; pit stops for coffee and sausage rolls
Dislikes: Busy motorways; driving in the snow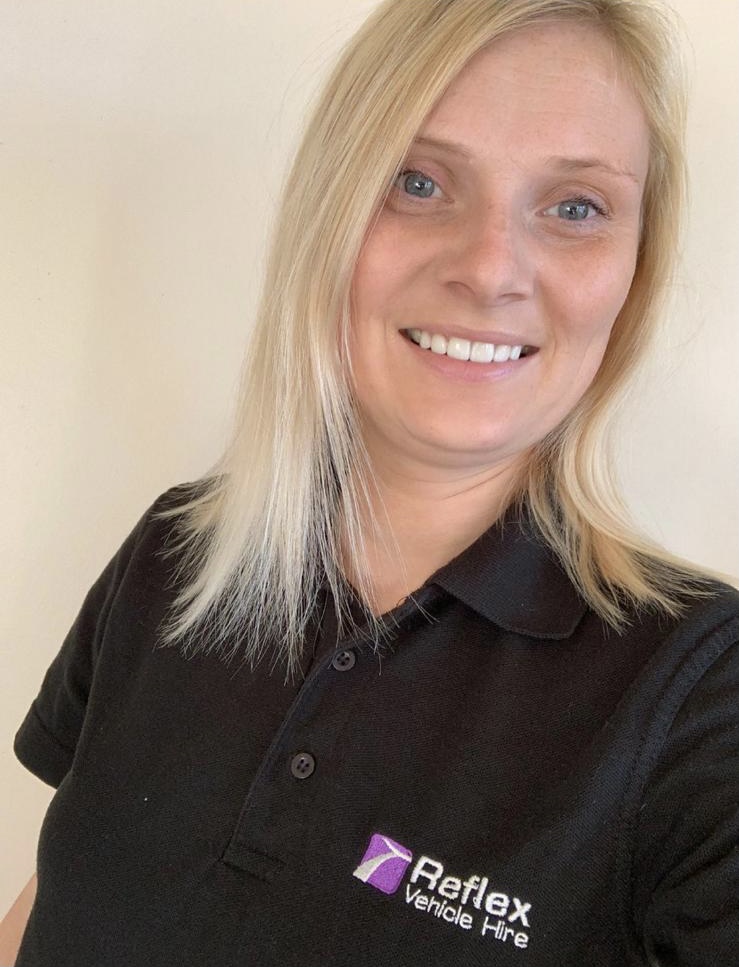 Find out more
Find out how Reflex Vehicle Hire can help your company.
Call 0330 460 9913 or visit our contact us page.