Sport and safety prove a perfect blend for SEAT Leon
The sporting heritage of the SEAT brand shines through in the Leon, but safety is never far from the surface
---
SEAT has become a growing force in fleet, with a growing list of award wins and business buyers.
The Leon is its best-selling model, with a substantial proportion sold to fleet operators who value its competitive running costs, efficiency, and a wide model range.
However, the competition is fierce for the lower-medium sector crown, with the Leon facing a challenge from almost every other brand, including the Volkswagen Golf, Ford Focus and Vauxhall Astra as well as offerings from Mercedes-Benz, BMW and Audi.
As part of the Reflex Vehicle Hire road test programme, we put the 2020 model year Leon 5-door FR 1.5 TSI EVO 130 PS 6-speed manual to the test and it fights hard for a coveted place as best in class.
Our drivers who tested the previous model praised the interior upgrades and design updates in the new car, with features that help it stand out from the crowd, including rear lights that stretch across the full width of the boot.
On the road, the sporting character of the SEAT brand shines through, with the 1.5-litre engine delivering 130hp at 5,000rpm, offering swift progress through the six-speed gearbox to 62mph in 9.4 seconds.
Despite its sporting pretensions, on the road the SEAT helps drivers to prioritise safety and economy with a range of useful dashboard prompts.
The driver coaching messages were welcomed by the road test team, although they seem to be quite frequent, with warnings such as 'take your foot off the accelerator when you're coming up to a roundabout', which might lead to some drivers digging around the menu options for the mute setting.
However, the benefit of all this coaching is enhanced fuel economy, with the TSI engine offering 49mpg on a mix of urban roads and motorways during nearly 100 miles of testing, close to its official overall economy figure of 56.5mpg.
Aaron Cawrey, Vehicle Purchasing Manager at Reflex Vehicle Hire, said: "Overall it was a very smooth drive and the petrol-engined model we tested would definitely have a role to play in fleet. It is a great competitor in its segment and stacks up well against rivals.
"I am looking forward to driving the mild-hybrid version of the Leon that we will be testing soon and seeing how it compares."
To see the full range of vehicles that Reflex Vehicle Hire currently has on offer, visit our Vehicle Hire section.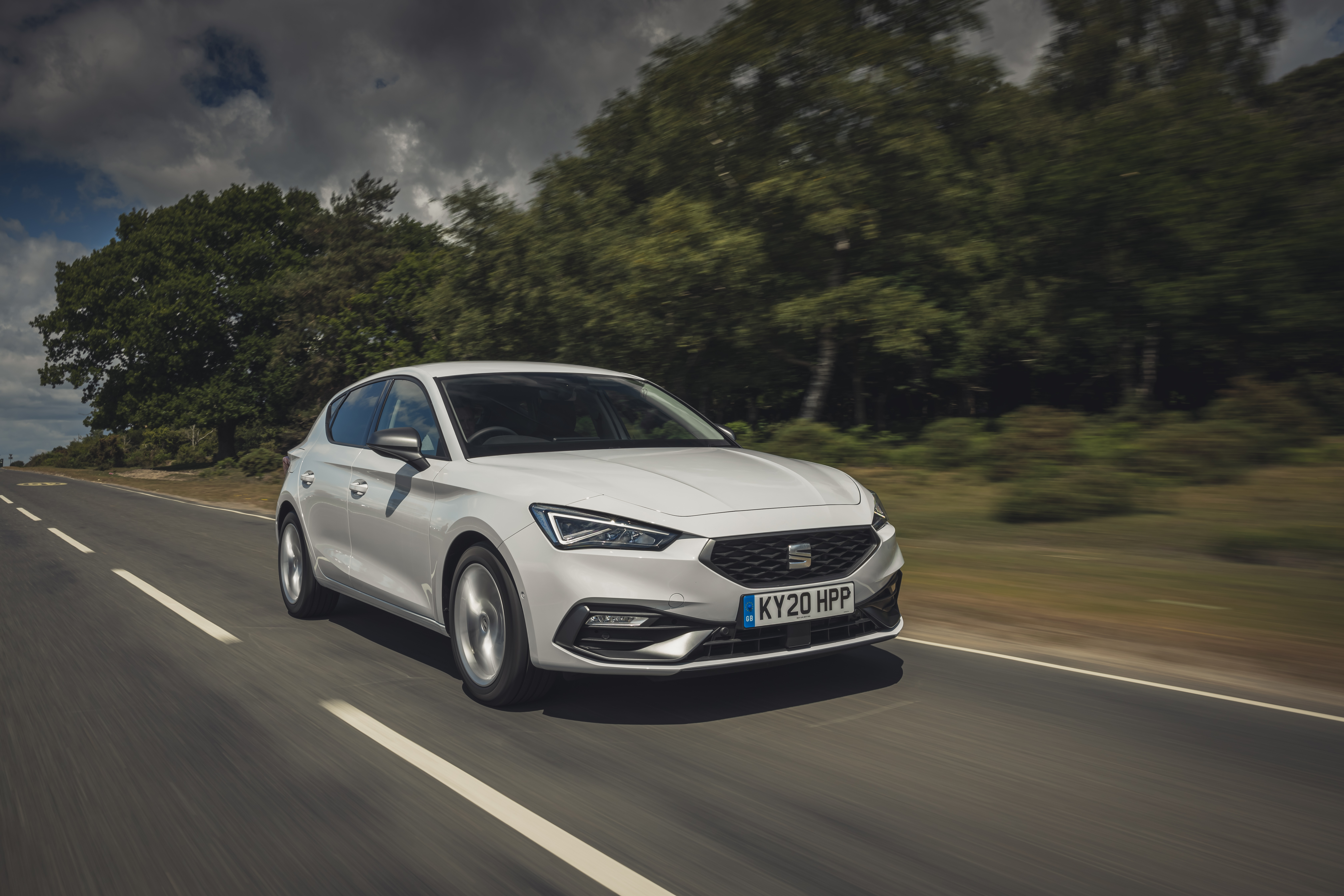 Share to:
Find out more
Find out how Reflex Vehicle Hire can help your company.
Call 0330 460 9913 or visit our contact us page.