Skoda Octavia offers a winning package for fleets
The new Skoda Octavia has continued the award-winning trend set by its predecessor with plaudits from consumer and fleet experts. We put the latest model to the test
---
The fourth-generation Skoda Octavia is an award-winning package that has impressed judges in both the consumer and fleet markets.
Consumer title Auto Express named it Compact Family Car of the Year and Estate Car of the Year, while also presenting the new model with the coveted Car of the Year Award.
Its larger sibling, the Superb, also picked up an award in the Family Car of the Year category.
The Octavia and Superb also picked up awards from fleet industry title Business Car, taking the Best Lower-medium Car and Best Upper-medium Car titles respectively.
Award wins are already in the DNA of the Octavia, as previous generations have picked up more than 60 since the current model was launched in 2015.
To put its award-winning pedigree to the test, the Reflex Vehicle Hire test team put the latest model through its paces.
We tested the Octavia Hatch in SE L First Edition trim with a two-litre diesel engine and six speed manual gearbox.
A key attraction of the brand is that you get more for less, as it beats other Volkswagen Group offerings on space and practicality, while costing less than the Volkswagen Golf or Audi A3.
It is a masterclass in design, with copious amounts of room for adults both front and back, while the boot feels like it's in a class of its own, despite the car being based on the same platform as the new Volkswagen Golf and Seat Leon.
There is a more upmarket feel to the new model, with plenty of soft-touch plastics and padded trim, along with very comfortable seats. The two-spoke steering wheel has a luxury feel and owners still receive an umbrella hidden in the door, which is a unique touch at this level.
A large central infotainment touchscreen provides access to most of the car's functions, backed by a row of quick access buttons for heating and driver assistance.
The large screen also supports Apple CarPlay and Android Auto as standard.
A screen for the driver's dials is nicely laid out and in higher specification models you also get a head-up display, which is a useful feature that helps keep your eyes on the road.
The driver's screen also delivers coaching messages that have appeared in other vehicles in the group, which while persistent, are a useful reminder of safe and efficient driving methods.
You also get a voice command function, although during our test it sometimes responded to general conversation when it wasn't needed.
Drivers can choose from a wide range of petrol and diesel engines along with a plug-in hybrid. Our 2.0-litre model showcased the continuing strength of diesel for high mileage drivers, returning 62mpg during real-world testing, just 5mpg shy of its official figure.
With an 11-gallon fuel tank, this gives the Octavia a potential range of nearly 700 miles on a single fill-up, a world apart from the range of plug-in vehicles.
On the road, the Octavia is a comfortable cruiser and performs well around town, although noise and vibration from some potholes can invade the cabin.
While you are behind the wheel, other road users will get to appreciate the design updates, with a new look grille that has just a hint of BMW at first glance, while the rear end is much improved on the previous model, with an upward flick on the tailgate providing a sporty look.
Road tester Aaron Cawrey, Vehicle Purchasing Manager for Reflex Vehicle Hire, said:
"Overall, I think it is a great car and will stand out among its competitors.

The car on test and the rest of the range will certainly win over drivers that have not previously considered the brand."
For details on the wealth of vehicles available on flexible terms from Reflex Vehicle Hire, review our Vehicle Selection page or contact one of our expert team members.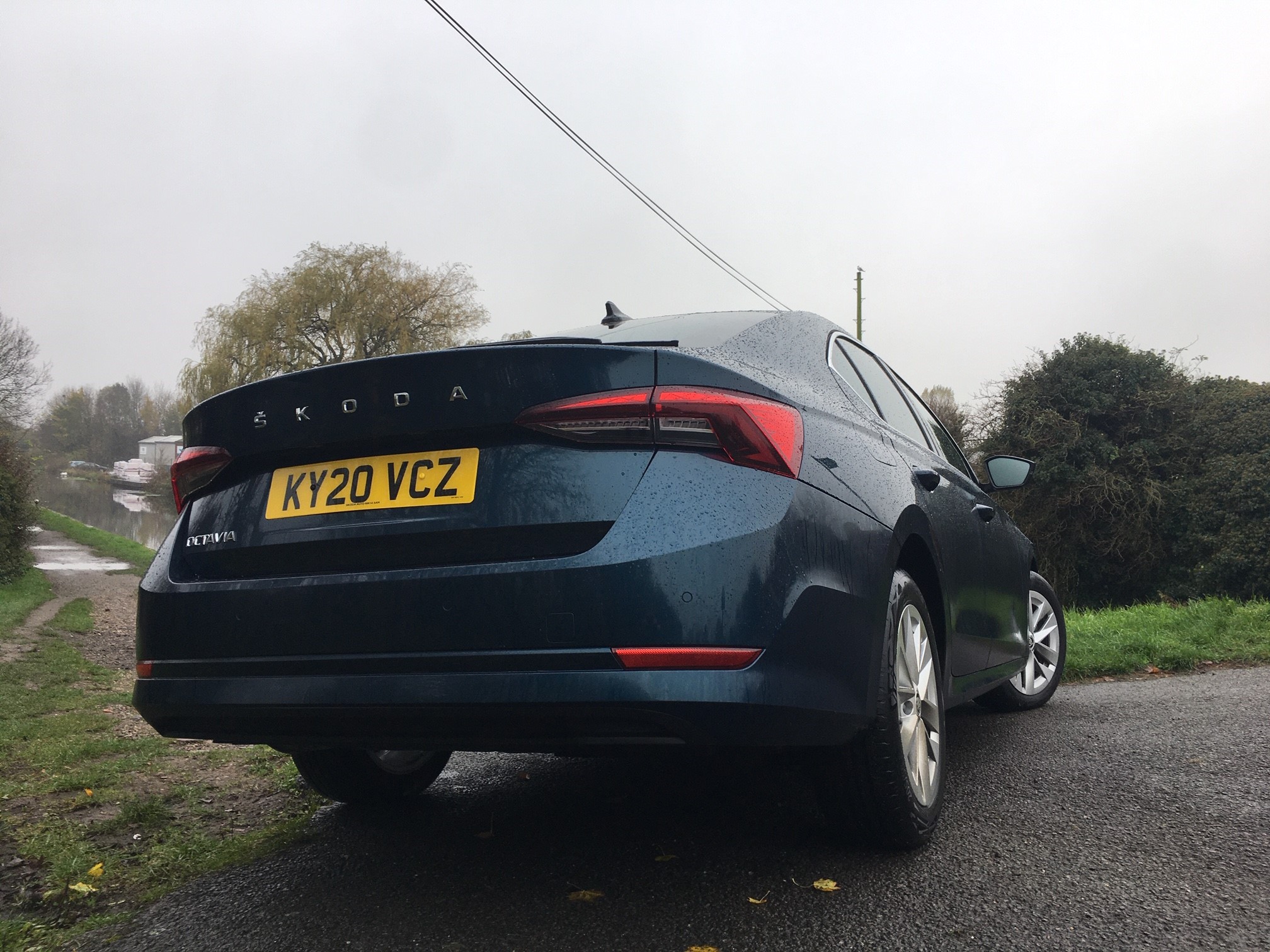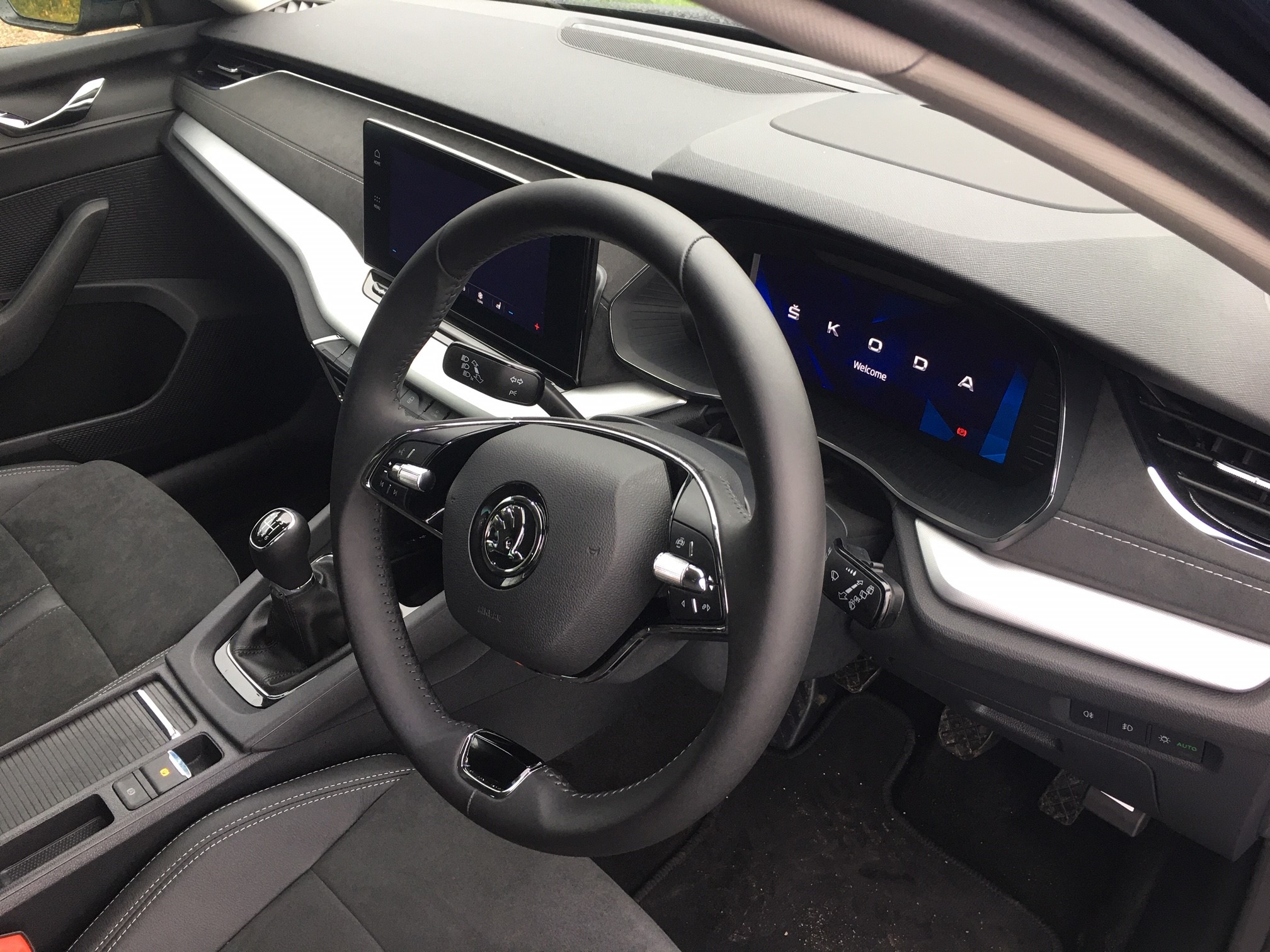 Share to:
Find out more
Find out how Reflex Vehicle Hire can help your company.
Call 0330 460 9913 or visit our contact us page.